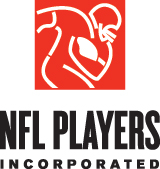 NFL Players Inc. (NFLPI), the licensing and marketing arm of the NFL Players Association, and Panini America recently a long-term agreement that will make the latter the sole manufacturer of NFLPA-licensed trading cards and collectible stickers.
The agreement is effective beginning with the 2016 NFL season. The announcement was made during a special luncheon featuring ESPN and former NFL quarterback Trent Dilfer, NFL Hall of Famer Anthony Muñoz, officials from the Pro Football Hall of Fame, Pop Warner, NFLPI, and Panini America, and trading card distributors.
"We feel very confident in Panini America's ability to deliver quality and value to consumers at all levels, while providing long-term stability to the football trading card category," says NFLPI President Keith Gordon."Significant investments in product innovation, quality, authenticity and creative player marketing have endeared Panini to the existing fan base, while actively cultivating the next generation of collectors."
Panini America has exclusive deals with the NFLPI, NBA and FIFA World Cup.
For more information, visit nflplayers.com. — J.L.