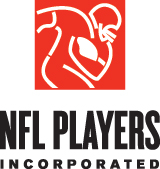 NFL Players Inc. (NFLPI), the licensing and marketing subsidiary of the NFL Players Association (NFLPA) recently announced new licensing agreements with two companies: Beveridge Marketing and Stylinity.
Beveridge Marketing produces NFL player-identified EyeBlack that incorporates name, jersey number and signature, as well as player co-branded products with former colleges and Pop Warner teams.
Stylinity has produced the first social commerce catalog. NFL players will use Stylinity's in-home "style stage," which is an online selfie photo studio that allows fans to view images of players' outfits, access product information and shop online.
For more information, visit nflplayers.com. — J.L.