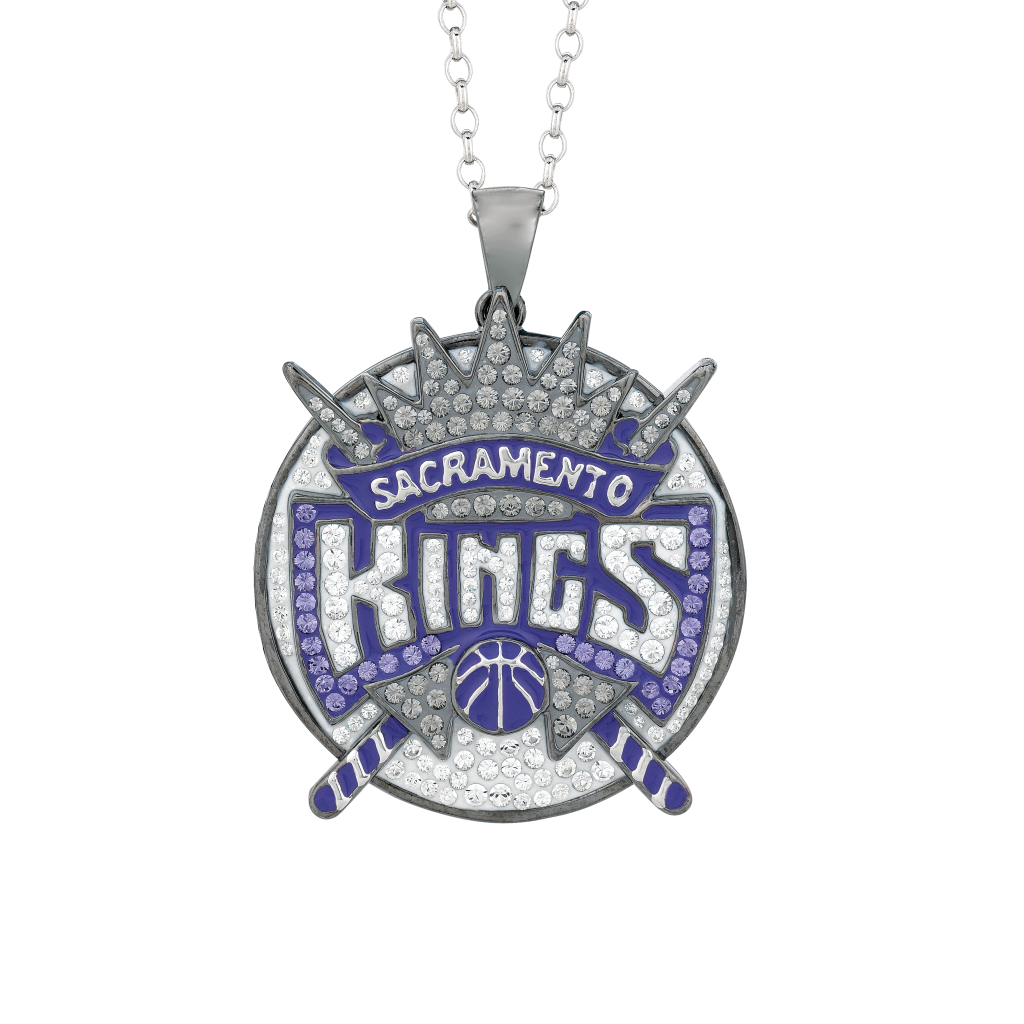 World Trade Jewelers, New York, recently added to its portfolio of iconic brands and announced it has partnered with the National Basketball Association (NBA) to create NBA-licensed jewelry.
The collection includes hand-set crystal medallions made with Swarovski elements, as well as gloss enamels with select designs made with Swarovski elements. Designs are available for all 30 NBA teams. With the agreement, the company is targeting the more fashionable female, says Murray Shabot, president and CEO of World Trade Jewelers.
The company has a 27-year industry history and is no stranger to creating licensed collections. It recently acquired licenses with The Hershey Co. and has sold Hershey's Kiss Jewelry to more than 10,000 retail partners. World Trade Jewelers also has partnered with Hasbro, creating SCRABBLE-brand jewelry featuring initials set in black diamonds and 14-carat-gold plated sterling silver or sterling silver versions. Many more licenses and private label collections are included in its portfolio.
"World Trade Jewelers has great experience creating jewelry collections for licensed properties," says Lisa Piken Koper, vice president of licensing for the NBA. "This history, coupled with the company's passion for basketball, made them a natural fit for a partnership.
"The influence of sports on fashion and vice versa has never been more apparent than it is today," she adds. "World Trade Jewelers' NBA line is emblematic of this change. NBA fans are able to subtly support their favorite team, while at a game or at work; yet their styles are wearable as more than just a fan piece."
For more information, visit worldtradejewelers.com. — J.L.