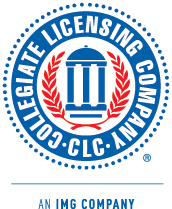 The Collegiate Licensing Co. (CLC), a subsidiary of IMG, recently announced it has extended its partnerships with the Sugar Bowl Committee, the Tournament of Roses and the Heisman Trophy Trust to manage their respective trademark licensing programs.
CLC currently represents nearly 200 collegiate properties, including 25 bowl games and the College Football Playoff.
The Sugar Bowl and Tournament of Roses each host storied college football bowl games, and each have enjoyed long-term partnerships with CLC dating back to 1998 and 2000, respectively. Those relationships will continue into the newest era of the college football postseason, as each bowl is set to host of one of the two semifinal games in the new College Football Playoff.
The Heisman Trophy Trust, a CLC partner since 1999, is a non-profit entity that contributes 100 percent of its licensing revenue to the Trust's charitable endeavors.
"We are excited to extend our agreements with three of the most prestigious brands in college football," says Cory Moss, senior vice president and managing director of CLC. "With unparalleled resources, deep expertise, and the broadest capabilities, CLC remains committed to developing cutting-edge initiatives and creative, customized solutions to help maximize each brand's presence in the marketplace."
For more information, visit clc.com. — J.L.