2023 Education schedule will be announced later in the year. 
---
2022 Seminars included: 
INDUSTRY BREAKFAST & KEYNOTE
ALLAN HOUSTON – New York Knicks Vice President of Player Leadership and Development and President, Allan Houston Legacy Foundation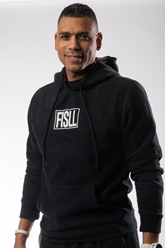 The Sports Licensing and Tailgate Show will be hosting its 5th annual Industry Breakfast and Keynote address, Wednesday, January 19 at 7:30 am at the Las Vegas Convention Center in room S229. All registered attendees and exhibitors are invited to join us for a hot breakfast and to enjoy this year's keynote speaker, Allan Houston.
Allan Houston is the New York Knicks Vice President of Player Leadership and Development, and all-around powerhouse in the sports industry.
A consummate athlete, Allan is a two-time NBA all-star with a 12-year playing tenure with the Detroit Pistons and New York Knicks and was a member of the gold-medal winning U.S. Men's Basketball team at the 2000 Summer Olympics. Allan's impact extends beyond the court through the Allan Houston Legacy Foundation, through The FISLL Project, which serves underserved youth, families and communities nationwide through its strategic partnerships, coaching clinics, fatherhood and family programming.
---
BREAKOUT SEMINARS
Strategies To Maximize Your Sales Per Square Foot
Presented by ICBA
Want to learn how you can gauge the performance and efficiency of your space by using Sales Per Square Foot as a Key Performance Indicator (KPI)? Denise Walsh, Senior Director of Programs and Services, with Independent College Bookstore Association (ICBA), will provide valuable tips on how to optimize your space. Key consideration on how to adjust your space to accommodate sales trends by category and account for seasonal shifts will be shared. Learn valuable tips on key factors that can improve performance such as floor layout, product assortments, merchandising, and increasing average transactions. Create ways to make the shopping experience positive for your customers and they will stay longer and buy more!

What will drive sports licensing in 2022?
Presented by Licensing International

NFTs and NIL. On the heels of a year that saw the recovery of in-person sports – and a reigniting of the passion that drives sales of sports-licensed goods – we'll take a look at these two potential growth drivers, as well as other factors for executives to consider as they chart the year ahead. Panelists: Steven Heller, CEO, The Brand Liaison and Terese Whitehead, VP, NFLPA. 

Views From The Vendors: Consumer Trends, Product Availability, & How Retailers Can Grow Sales
Presented by ICBA
Join us for a panel discussion with a diverse group of vendors who will be addressing key topics affecting sales over the next 6-12 months. Jon Bibo, CEO of the Independent College Bookstore Association (ICBA), will moderate the panel discussion which will address critical topics including: supply chain challenges, the outlook for product availability over coming months, changes in consumer buying trends, partnership strategies to increase efficiency between suppliers and retailers, and more. The panel will also welcome questions from the audience on topics that will impact your business today and tomorrow.

Join us to connect with thousands of attendees and vendors