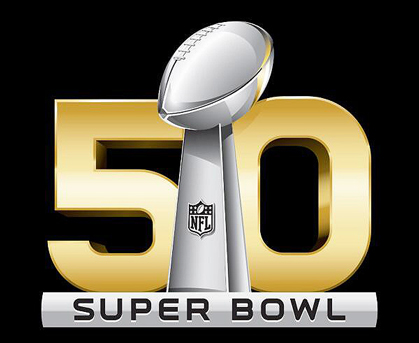 The National Football League (NFL) recently announced that Super Bowl 50 will be represented in logo and graphics using standard Arabic numerals instead of Roman numerals.
The league announced the change only will last for one year. Roman numerals have been used since Super Bowl V in 1971.
The one-year hiatus, according to the league, is because the "L," which is "50" in Roman numerals, isn't as pleasing to the eye.
"When we developed the Super Bowl XL logo, that was the first time we looked at the letter L," said Sarah Weston, NFL vice president of brand and creative, in an ESPN report. "Up until that point, we had only worked with Xs, Vs and I's. And, at that moment, that's when we started to wonder: What will happen when we get to 50?"
There are two logos — a national and regional one — for the game, which will take place Feb. 7, 2016 in San Francisco. Both feature the "50" in gold, serving to call attention to the game's golden anniversary and its location in California, also known as "The Golden State."
Both logos also feature the Lombardi Trophy. The regional logo features Levi's Stadium (site of the game) and notable San Francisco landmarks like the Golden Gate Bridge, Coit Tower and the Transamerica Pyramid.
Following the conclusion of Super Bowl XLIX, to be played Feb. 1 2015 at University of Phoenix Stadium in Arizona, the NFL will begin a campaign to promote its 50th anniversary.