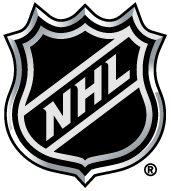 The National Hockey League (NHL) will launch its 2014-2015 consumer products season with its annual NHL Exchange licensed products and retail trade show, to be held July 22-23 at Pepsi Center.
The venue, home of the Colorado Avalanche, will house more than 100 exhibitors who will showcase new NHL-branded products for United States and Canada markets. Categories represented during the two-day event will include house and home, gifts and novelties, toys and games, and accessories.
Several long-time NHL licensees, including Reebok, 47 Brand, Franklin Sports and WinCraft, will have booths at the NHL Exchange. Recent licensees like OYO Sportstoys and Allbobbleheads also will preview their NHL-branded product lines.
"The NHL Exchange has proven to be a successful forum for our licensees, retailers and club merchants to showcase their enthusiasm for the NHL brand in products that will boost fan engagement at all levels," says Brian Jennings, NHL chief marketing officer and executive vice president.
As part of the NHL's philanthropic initiative to support a community organization in the event's host city, the league — in conjunction with the Colorado Avalanche Foundation and its licensees — will make a product donation to the Gabby Krause Foundation in support of its "Bags of Fun" project. NHL-licensed products donated by Northwest, WinCraft, Pangea, Roxo, Swannys and Trends Intl. will be included in more than 400 backpacks that will be distributed to young patients at Denver-area hospitals.
For more information, visit nhl.com. — J.L.