Buyer Invite Program
Invite your customers to register for FREE so they can view your products and place orders at your booth during the Sports Licensing & Tailgate Show
Use one or both of these options to promote to your buyers. Remember to also visit the Marketing Opportunities page which shows you a variety of options and tools you can use to promote your presence at the event.
OPTION #1: Use promo code link to invite customers via email or social
OPTION #2: Use the "booth promotion widget" on your website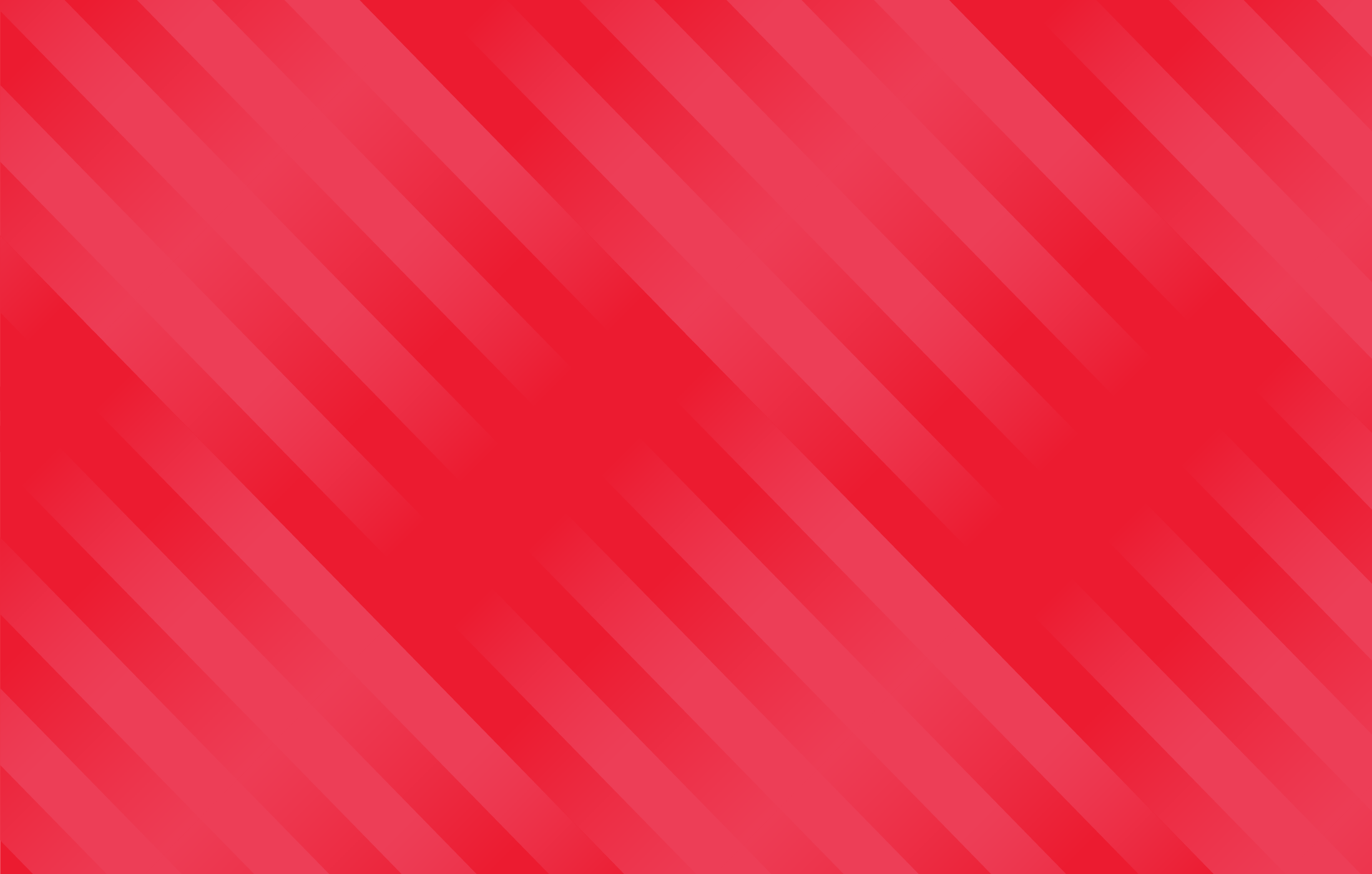 OPTION #1 – PROMO CODE LINK
As an SLTS Exhibitor, you are given a personalized URL link to send to your buyers to encourage them to register for the show. You can include this link in any kind of email, social post, website, or wherever you are promoting your presence at the show. 
Note: If you already know where to find your personalized URL link, you can skip to step 5!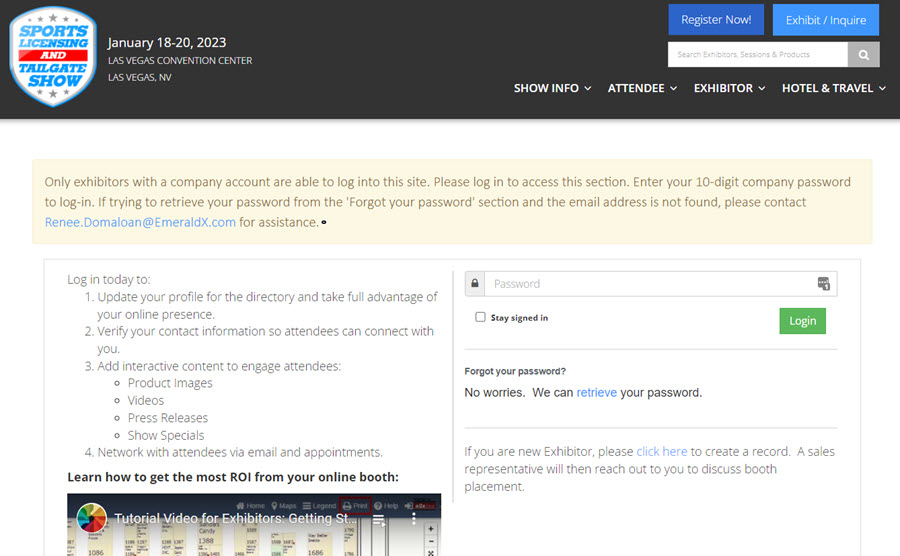 Log in using the company password provided in your Booth Confirmation email.
Scroll down and click on "Exhibitor Badge Registration" under the Pre-Show Operations section.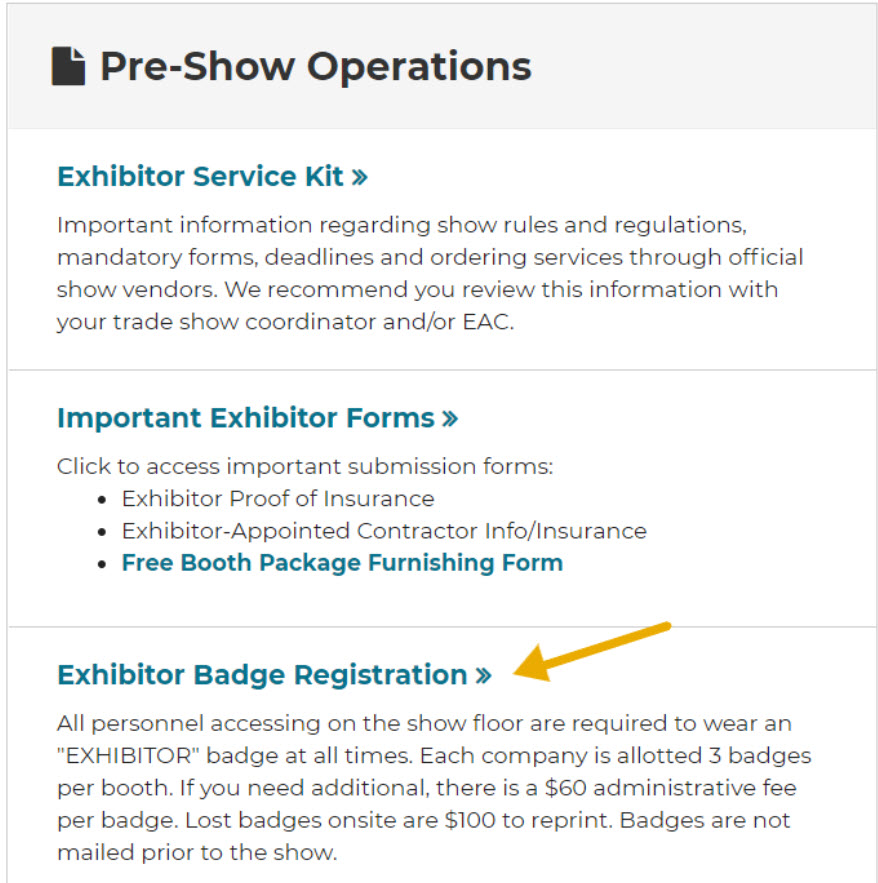 Scroll down to the INVITE BUYERS! section, and you will see the link.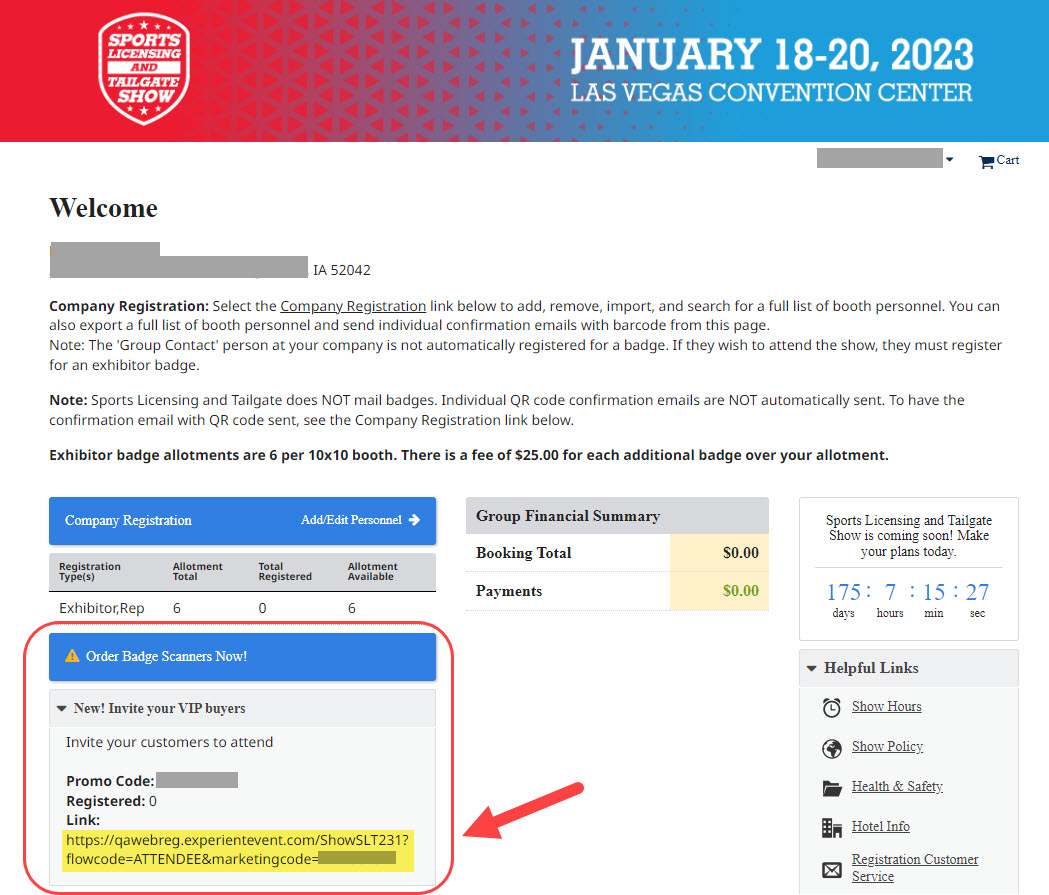 Include your link in any promotions you are sending to buyers before the show!
OPTION #2 – BOOTH PROMOTION WIDGET
The Booth Promotion Widget can be easily dropped into your website to show your SLTS Booth # and allow buyers on your site to register and add you to their list of "must-see" exhibitors.
Log in to your Exhibitor Dashboard by clicking here. Further instructions on this can be found in Steps 1 & 2 in the section above.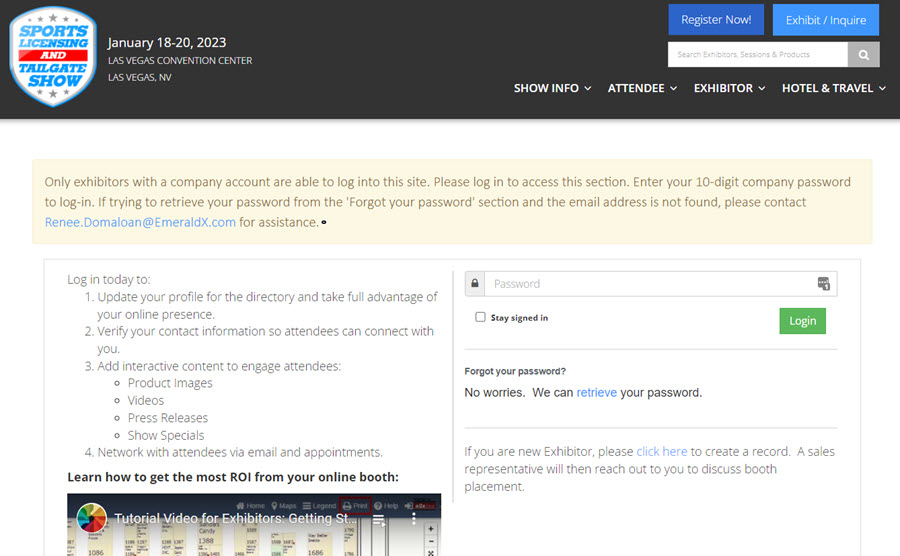 Scroll down to the right side of the Dashboard and click on "Let Buyers Know You Will Be at Sports Licensing & Tailgate Show"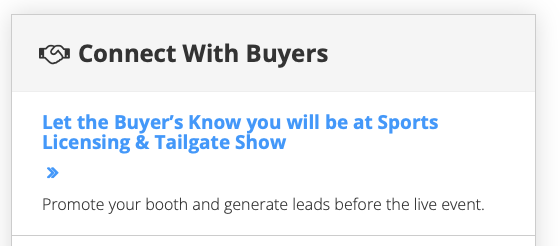 Follow the instructions on the page to install the widget on your website and check back for real-time updates on visitors that have added you to their Show Planner or registered via your website!